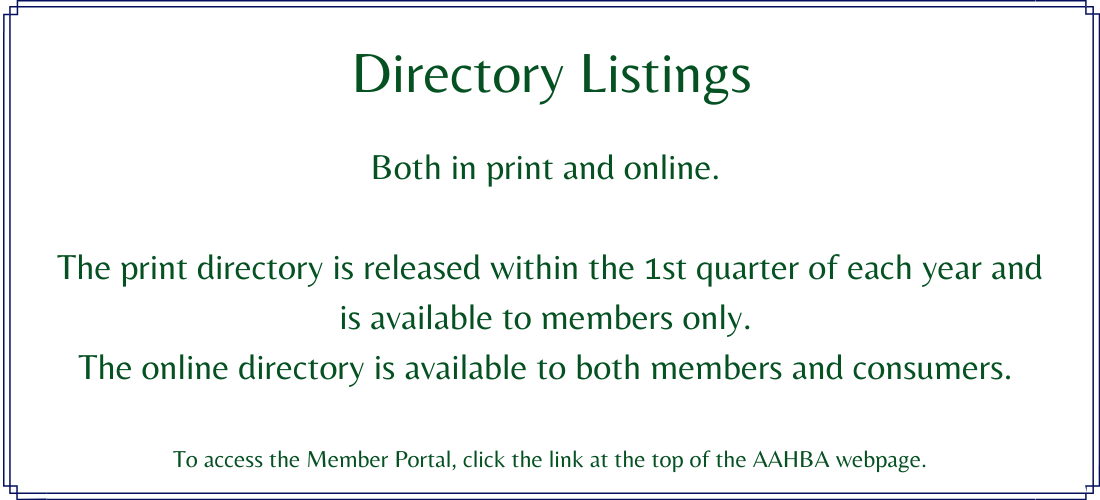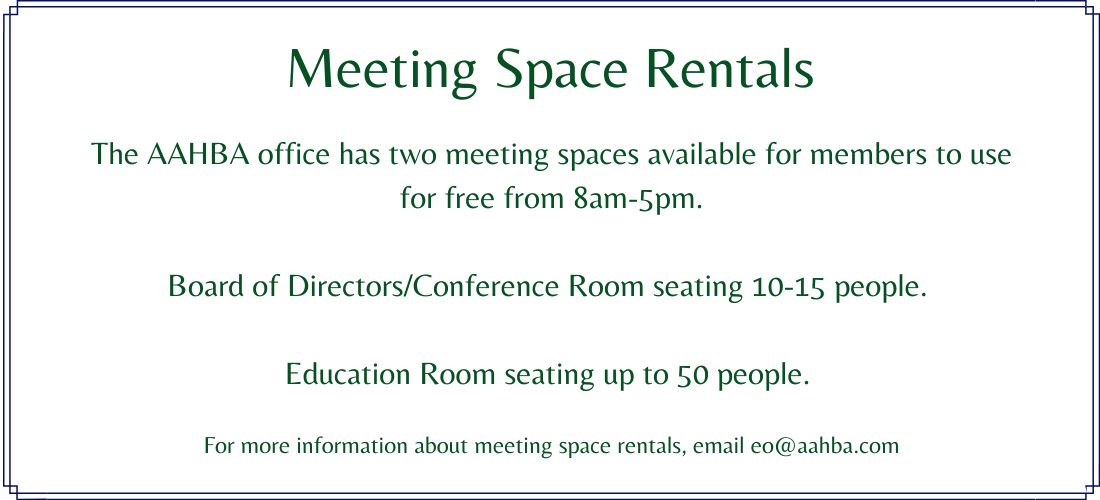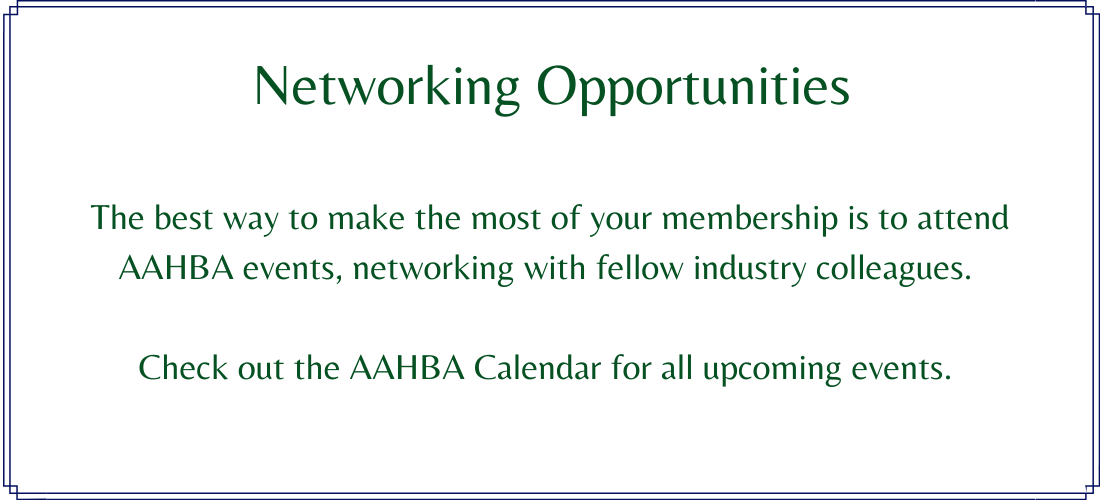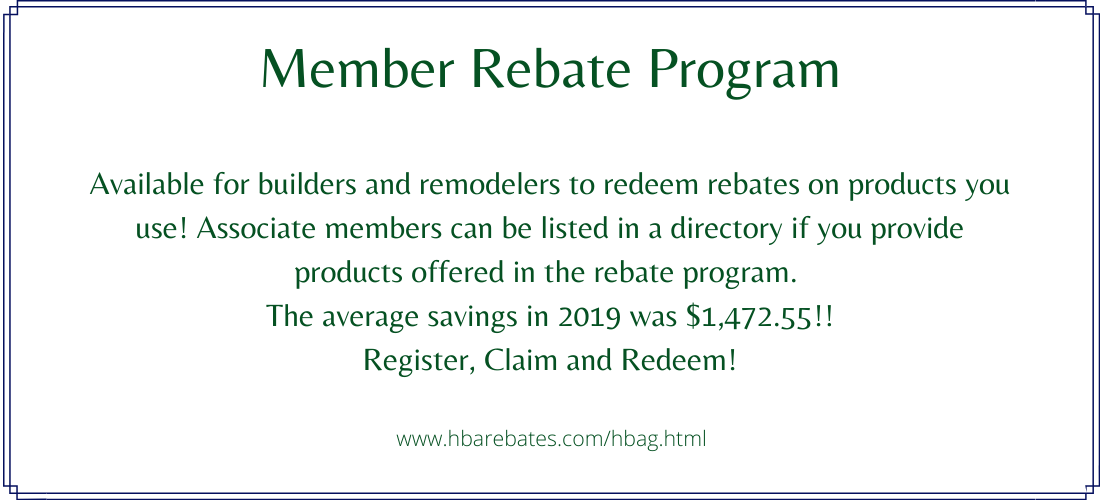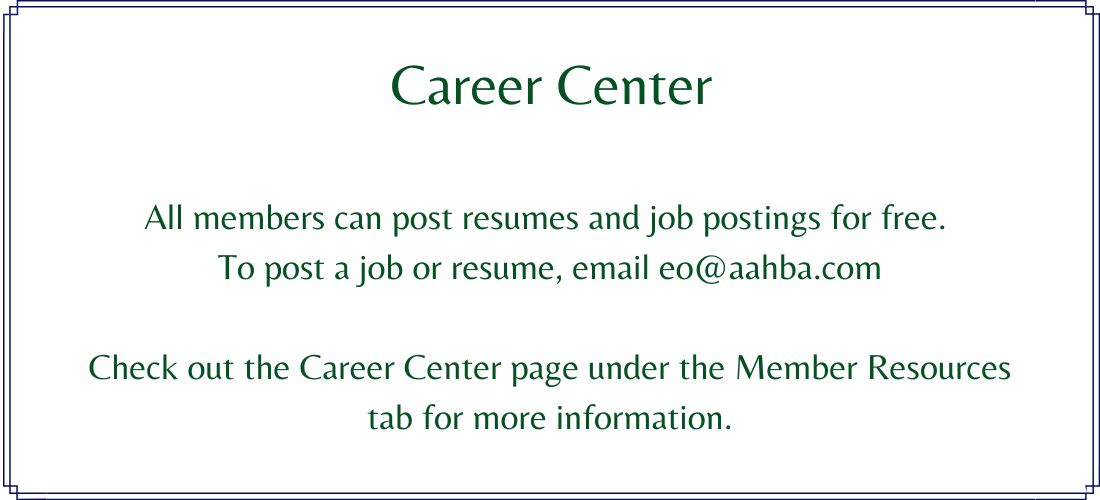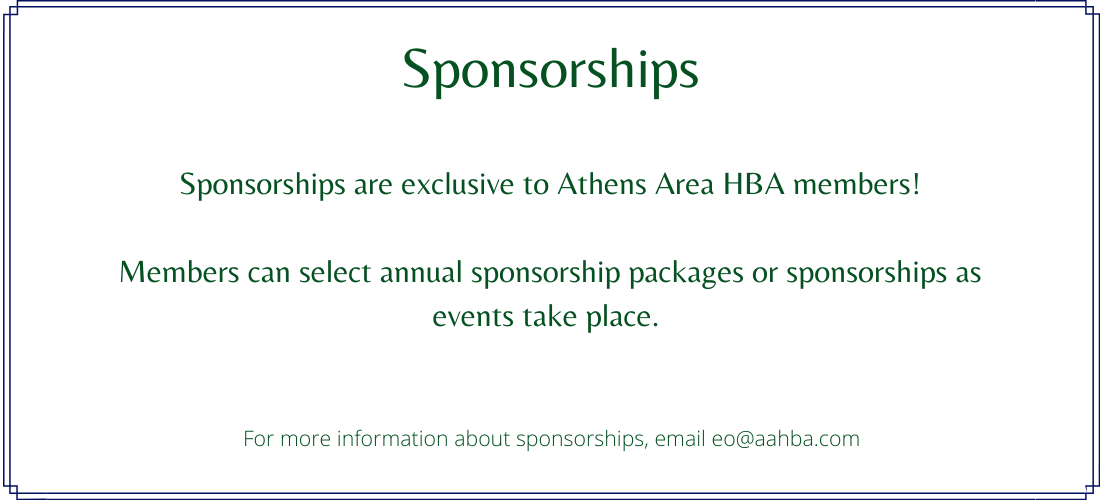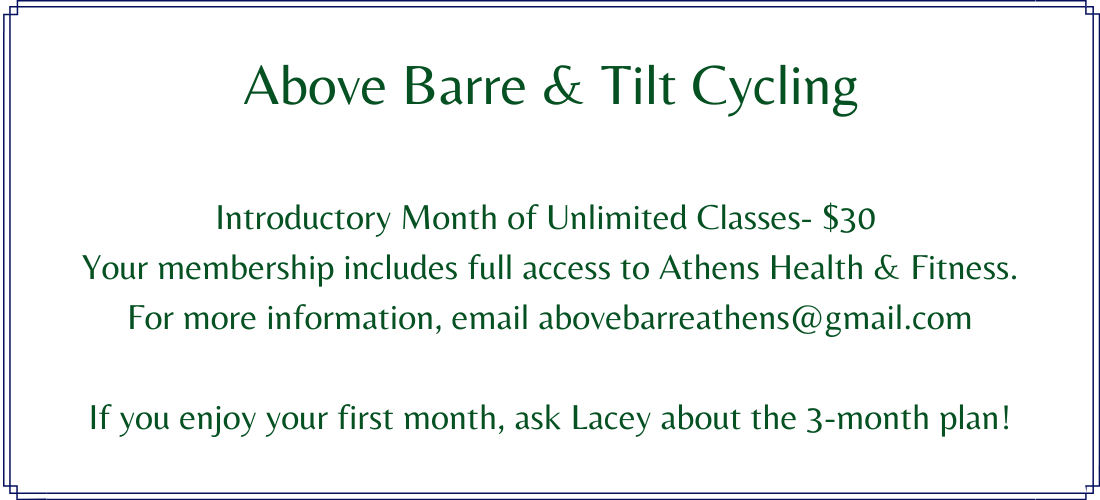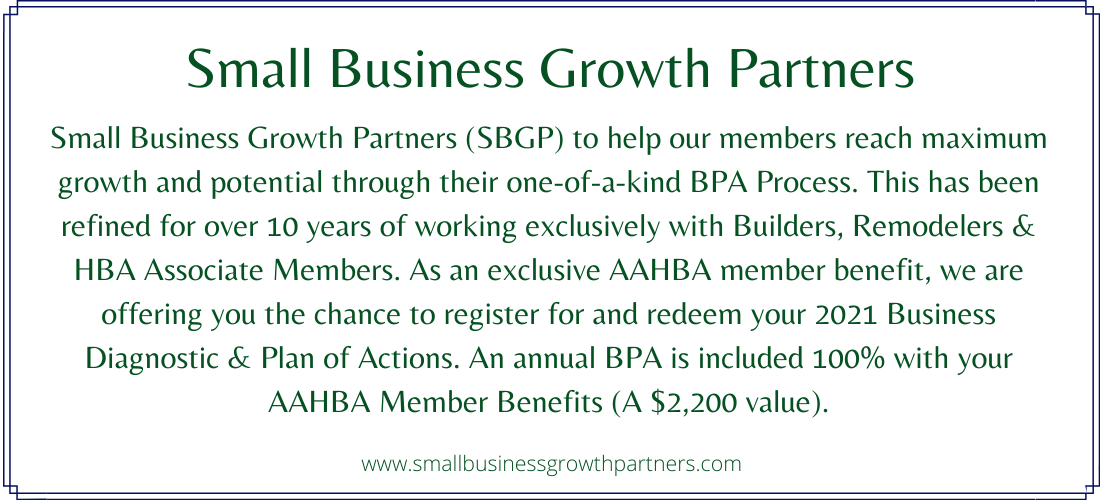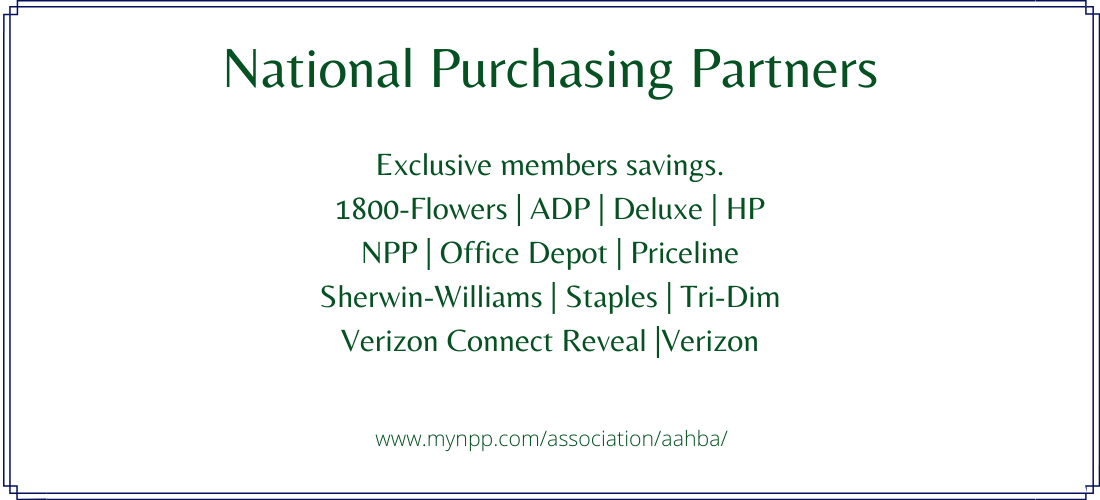 Meeting Space Rentals- Email eo@aahba.com to confirm availability and more information.
Above Barre + Tilt Cycling- Introductory Month of Unlimited Classes- $30. Your membership includes full access to Athens Health & Fitness. For more information, email abovebarreathens@gmail.com
If you enjoy your first month, ask Lacey about the 3-month plan!
Career Center- All members can post resumes and job postings for free. Check out the Career Center page for more information.
Networking Opportunities- Check out our AAHBA Calendar of Events for upcoming events!
Directory Listings- To update any membership information for your company visit our Member Portal.
To view our online Member Directory, click here to view.
MyNPP- Discounts for your company and employees of your company. Check them out!
Member Rebate Program- Register, Claim and Redeem! 
Small Business Growth Partners- this is a National, builder & trade specialized business coaching, and consulting firm that we have contracted with at the state level (Click here to view the flyer)
To register for this member benefit, simply follow the steps below.
Click on Redeem Your BPA in the landing page toolbar
Select "HBA Members," and fill out the short questionnaire
Member Savings from the National Association of Home Builders- Check out all that you have access to as part of your 3-in-1 membership.